PTA is the largest child advocacy organization in the country.
We know that you want the very best for your children. The PTA's Mission is to make every child's potential a reality by engaging and empowering families and communities to advocate for all children. We can work together to make that a reality! We know that children learn more and have better lives when parents, school staff, students and the community work together. PTA works to bring all these groups together to share thoughts and ideas about programs and activities that benefit children. Our PTA provides information and resources that strengthen these relationships.



The Top Three Reasons Members Join PTA:

I want to be more involved in my child's education.
I want to build working relationships with my child's teachers.
I want to be a positive volunteer role model for my children.

What will our PTA be doing in 2018-2019?

Support for Harding Yearbook

Volunteer and Financial Support for Culture and Community Celebration
IMC Book Fairs and continuing needs
Teacher Appreciation Meals
Financial Support for Year End Class Trips
Financial Support of 8th Grade Graduation
2018-2019 PTA Board
President -Tomi Fuchs
Vice President - Erin Meyrick
Secretary-
Treasurer - Sarah Rochleau
Special Events -
Ann Michell and Ann Sopausek
Box Tops/Hy-Vee Chair - Anne Topf and Kari Bruns
Membership Coordinator - Lisa Long
Volunteer Coordinator - Nancy AntonJensen
Powered by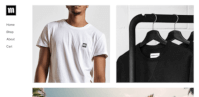 Create your own unique website with customizable templates.