The Harding PTA is working with our administration to bring you The Smart Talk!
Our PTA asked our administrators and teachers about ways we can help make every school day better for our children. The overwhelming response was to create cell phone guidelines and teach phone etiquette. Each child's classroom instruction time is valuable. By working with parents, students. and teachers we can create a positive environment where cell phones and other technology are a positive tool and not a distraction.
Powered by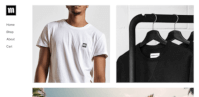 Create your own unique website with customizable templates.