What Can You Do to Help?
Library Book Fundraiser at Barnes & Noble Book December 3, 2018
We will be hosting a "Book Fair" for the Harding Library at Barnes & Noble in Cedar Rapids. When a customer mentions Harding while making their purchase that day, a percentage of the sale will go toward new books for our Library! We would love to see you there!
If you can't make it to the store on Monday, you can also shop online December 3-8! The online code is 12463899. Feel free to share this code with friends and family. Don't forget to mention Harding while shopping at B&N on Monday, December 3 to support our Library!
Thank you, Jessica Wrage Teacher Librarian Harding Middle School
As a part of this fundraiser, we can have greeters at a table to let shoppers know about our fundraiser and offer a flyer, and hopefully some of them will mention us when they check out and boost our earnings!Greeters needed from 3:30 to 8:30 p.m. Sign Up button below!
---
2018-2019 Volunteer Coordinator
Nancy AntonJensen
nantonjensen@gmail.com
​
Let me know if you want to be involved at Harding! Whether you have one hour or one day, there are options to suit everyone's schedule. We keep track of hours that benefit the school in a variety of ways too!
Jean Epping ~ Harding Middle School Volunteer of the Year 2017-2018

Jean Epping is the kind of volunteer every teacher hopes for—she is reliable, knowledgeable, and she has made herself indispensable to the Harding library! Jean is a retired CRCSD staff member who volunteers faithfully every Tuesday and Thursday. She assists with library tasks such as laminating materials for staff members, shelving books, and processing new books. Thanks to Jean's help, our media specialist has more time to collaborate with teachers, more time to devote to digital/information literacy assistance, and more time for readers advisory. Jean's help shelving books also ensures that students can find the books they need and want to read. Jean's experience and attention to detail are such an asset to the library. We are so grateful for her help, she truly is an outstanding volunteer!
---
---
Have you ever wondered how important volunteers are to the Harding Community and Cedar Rapids Community School District? Click Here to read about the generosity of the CRCSD Volunteers!
Powered by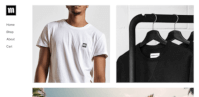 Create your own unique website with customizable templates.