What Can You Do to Help?
Help Needed in the IMC Mondays and Wednesdays!

Here's a message from our Harding Library as you consider how to help at school in 2019:
"I've lost a few of my volunteers who used to come every Monday and Wednesday – and I could really use some help if any parents are available! It could be any time during the school day, and I need help with shelving books, stamping new books, putting dust jackets on new books, and labeling new books. We are fortunate to have successful book fairs and students who love to read – but that also means lots of prep work and upkeep!"
Thank you, Jessica Wrage Teacher Librarian Harding Middle School
Please contact Jessica <JWrage@cr.k12.ia.us> or Nancy AntonJensen (Volunteer Coordinator) <nantonjensen@gmail.com> if you are interested in helping!
---
2018-2019 Volunteer Coordinator
Nancy AntonJensen
nantonjensen@gmail.com
​
Let me know if you want to be involved at Harding! Whether you have one hour or one day, there are options to suit everyone's schedule. We keep track of hours that benefit the school in a variety of ways too!
Jean Epping ~ Harding Middle School Volunteer of the Year 2017-2018

Jean Epping is the kind of volunteer every teacher hopes for—she is reliable, knowledgeable, and she has made herself indispensable to the Harding library! Jean is a retired CRCSD staff member who volunteers faithfully every Tuesday and Thursday. She assists with library tasks such as laminating materials for staff members, shelving books, and processing new books. Thanks to Jean's help, our media specialist has more time to collaborate with teachers, more time to devote to digital/information literacy assistance, and more time for readers advisory. Jean's help shelving books also ensures that students can find the books they need and want to read. Jean's experience and attention to detail are such an asset to the library. We are so grateful for her help, she truly is an outstanding volunteer!
---
---
Have you ever wondered how important volunteers are to the Harding Community and Cedar Rapids Community School District? Click Here to read about the generosity of the CRCSD Volunteers!
Powered by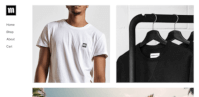 Create your own unique website with customizable templates.